The WordPress.com stats helper monkeys prepared a 2014 annual report for this blog, and I've decided to use this opportunity to plug previous articles reflect on the goings on of this year…
2014 In Review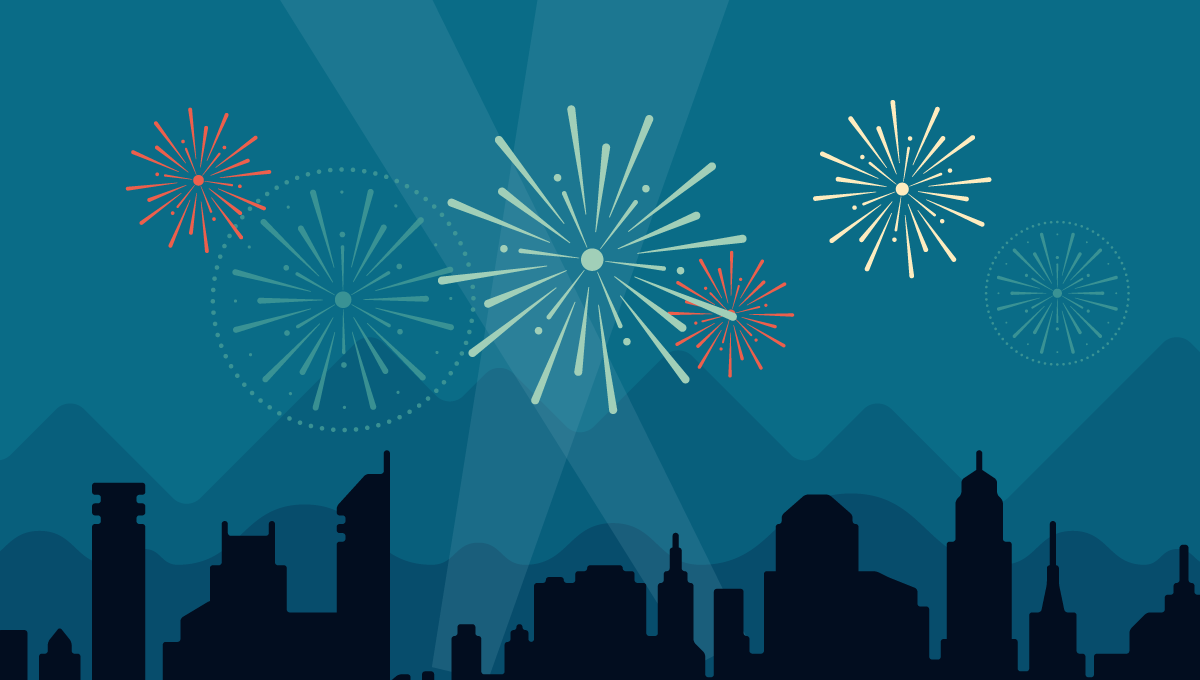 Here's an excerpt:
The concert hall at the Sydney Opera House holds 2,700 people. This blog was viewed about 32,000 times in 2014. If it were a concert at Sydney Opera House, it would take about 12 sold-out performances for that many people to see it.
Click here to see the complete report.
32,000 views is down on last year, which busted 40,000. On the other hand, I published a good 30 fewer articles this year. I suppose there was one good reason for that — I bought a flat, moved in and furnished most of it. Took up just a little bit of time and money.
I even got a new computer to top it off, though the old one is still sitting here waiting for somebody to claim it (basically going free to a good home, it's still perfectly functional).
No Excuses
Despite that, it has been a very productive year. Back in January, I finally began serious work on my own game.
A few lapses aside, the game has come a long long way — from grey arrows being dragged around over grey blocks…
…to fully-animated mechs walking and jumping and shooting at each other.
For something I fart at in my spare time when I feel like it, that's not half bad. What a world we live in, where one person can make in occasional evenings what would once have taken twenty people a year of full-time jobbing…
Research
Obviously all that development couldn't come without some learning along the way, and it's very much been a year where I tried to acquire some proper insight into how this stuff works instead of just winging it.
I took some time out to replay Skyrim and tried to articulate what I thought of its perk system, considering how that sort of thing might apply to my own action-adventure not-actually-an-RPG work. Some similar thoughts emerged from the second part of a replay of the Mass Effect trilogy that focused on examining combat and action mechanics. Even Deus Ex provided some design insight as I tried to explain how it did actually have a final boss but possibly not the one you're thinking of.
See how I excuse myself from real development work by saying that playing games is actually research? Best job hobby in the world.
Perhaps, however, the most important insights of all came from examining my own teenage self as I went through all my Warcraft III maps. Warcraft III, like it or not, shaped me and inevitably shaped what I want to create. I'm still proud of (most of) my maps, but I had to acknowledge their failures so I could move on with my life:
Though I wasn't entirely successful at that whole moving on thing, as I ended up releasing one final update for Project Y4 that included music. Wherever you are now, Merlijn Nash, thanks for that! It doesn't solve all the map's problems but at least it sounds amazing.
Voyage of Self-Discovery
Perhaps more about narrative development than game development, I finally plucked up the courage to express why Human Revolution's narrative and world-building are fundamentally hamstrung by it being an ill-fitting prequel, and reading it back now I think it still makes sense without sounding like I hate it for the sake of hating it. I keep echoing this sentiment about films as well as games, though Human Revolution will always be the poster-child for me for this phenomemon. I'm just glad I could finally put it into words without foaming at the mouth.
Keeping on with the Deus Ex theme, I realised that Invisible War is not actually all that bad. I didn't just learn about games this year — I learned about myself. (Whooooosh.)
JC Denton is the man I want to be — cool, calm, always in control and always with a witty rejoiner. Alex D is the man I am — well educated but ultimately pretty useless at parsing the world around him.
The Verdict
I've had better years, I guess, but real life kept getting in the way of the good stuff. 2015 should be more stable, and therefore offer more time to make game. Ideally, 2015 will be the year of at least one free demo scenario for y'all to enjoy, if not more…
But before we get to that, I've got some new games to play through: Rage, ArcaniA, Divinity: Dragon Commander, Wolfenstein: The New Order and Middle Earth: Shadow of Mordor are all sitting in my pile of crimbo loot…